Scene 1

Scene 2

Scene 3

Scene 4

Scene 5
Cast Photos
Action Photos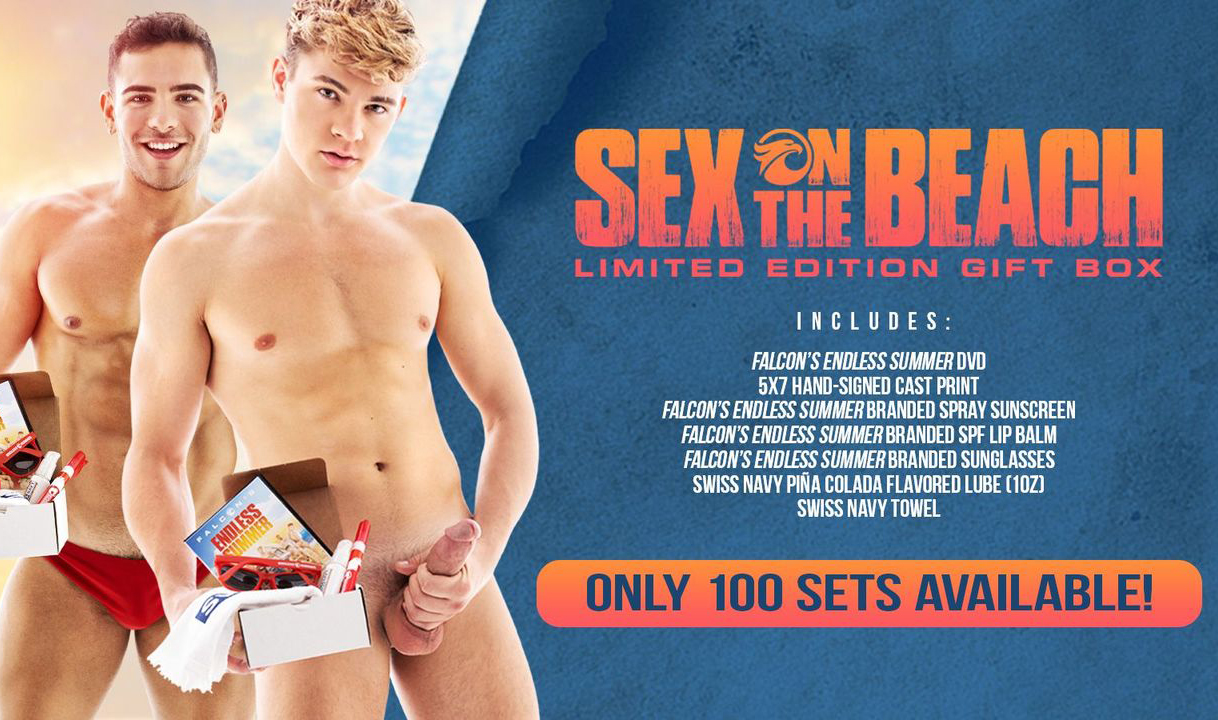 Endless Summer "Sex on the Beach" Gift Box
Surf's up, and the sun's out at Falcon | NakedSword, where Falcon's Endless Summer is the hottest movie event of the season! For a limited time, 100 exclusive "Sex on the Beach" boxes are available, each including a DVD of the film, a 5"x7" full-color print hand-signed by select cast members, tubes of Falcon's Endless Summer spray-on sunscreen and SPF lip balm, branded red sunglasses, a 1oz bottle of Swiss Navy's piña colada flavored lube, and a Swiss Navy cum towel.

Valued at more than $80, the splashy $49.99 package is a seasonal surprise for fans who are all set to get wet.

So, protect yourself and then erect yourself — and prepare to ride the swell all summer long!